CLOSED FOR THE SEASON
LIKE OUR FACEBOOK PAGE FOR UPDATES AND NEWS.
Welcome to the Freedom Swim Club

The Freedom Swim Club (FSC) is a private, not-for-profit swim club tucked within a beautiful wooded setting off of Johnsville Road in Sykesville, Maryland. The Club began operation in 1973 and was created to promote the health and general well-being of the community.
The pool operates from Memorial through Labor Day weekends and is open to members only. Freedom Swim Club's membership is made up of 300 families living in the South Carroll area. The Club provides an active social program for the entire family with activities such as swim lessons, family fun day, movie nights and adult-only socials including the annual crab feast!
Freedom Swim Club's swim team, the Freedom Dolphins, competes in the Central Maryland Swim League.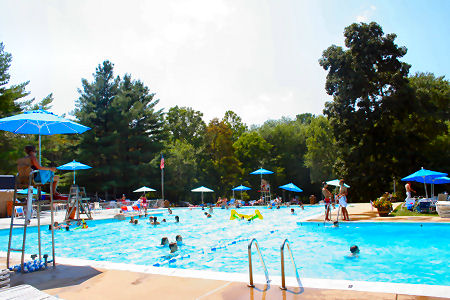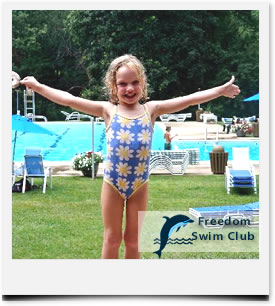 Opening Day 2017


Saturday, May 27: Noon - 9:00 PM



Normal Summer Hours
Noon – 9:00PM
August Hours:
Sun - Thu 11:00AM - 8:00PM
Fri & Sat 11:00AM - 9:00PM
Closing Day 2017:
Labor Day
Monday, September 4: 12 Noon - 7:00 PM
Pool Hours when Carroll County
Public Schools are in session:
Mon - Thurs: 4:00 PM - 7:00 PM
Fri: 4:00 PM - 9:00 PM
Sat: 12:00 PM - 9:00 PM
Sun: 12:00 PM - 7:00 PM
(Sun 9/3 open 'till 9:00 PM)